The number of migrants crossing the English Channel in small boats has increased significantly – up to 4,343 this year compared with 857 in the same period last year. The number of lurid headlines calling for action has also increased significantly but the issue is not always well understood. Calls to strengthen UK border security at sea often misapprehend the tensions and difficulties involved.
There is a reason more boats are suddenly arriving now. It is a direct consequence of a series of disruptions to the established routes, both legal and illegal, by which refugees and asylum seekers have sought to enter the UK. Legal options have been curtailed with the reported suspension of the refugee resettlement scheme due to the COVID-19 pandemic. Clandestine routes have also been disrupted by pandemic restrictions, with less freight being moved between France and the UK and fewer flights taking place.
For migrants fleeing often extreme insecurity or deprivation, getting to the UK offers a chance of security. When safer routes have closed or become more difficult, small boats have become the most viable option for desperate people. They offer a solution of sorts, albeit one that is fraught with danger.
A testing time for maritime security
The crossings highlight the different problems at play in UK maritime security and the difficult and sometimes contradictory demands these place on UK government agencies.
The first of these is humanitarian. The English Channel is one of the busiest shipping lanes in the world, and vulnerable people attempting to cross it in small and overcrowded boats do so at considerable risk to their lives.
The UK has both moral and legal obligations to protect the safety of lives at sea in its extensive maritime Search and Rescue Zone. Such tasks are the responsibility – indeed the whole mandate – of the Maritime and Coastguard Agency and Royal National Lifeboat Association (RNLI) among others.
The second is the need to patrol the UK's borders – a politically charged issue in recent years. The arrival of these small boats places fresh strains on cash strapped local authorities responsible for looking after the people who come in on them at a time when demands on their resources are already high. Border policing at sea is the responsibility of UK Border Force in collaboration with local police forces and other agencies.
The third pressure is organised crime. While migrants themselves are the most visible people in this situation, their movements are often facilitated by organised criminal groups in the UK, Belgium and France. These groups provide the boats and instructions to the migrants. In places like the Mediterranean, the networks smuggling people also smuggle illicit goods. There is concern this could also happen in this case.
So any maritime security enforcement that targets migrants also needs to be backed up by investigations into the criminal networks that enable these movements. The National Crime Agency leads Project INVIGOR to tackle this problem.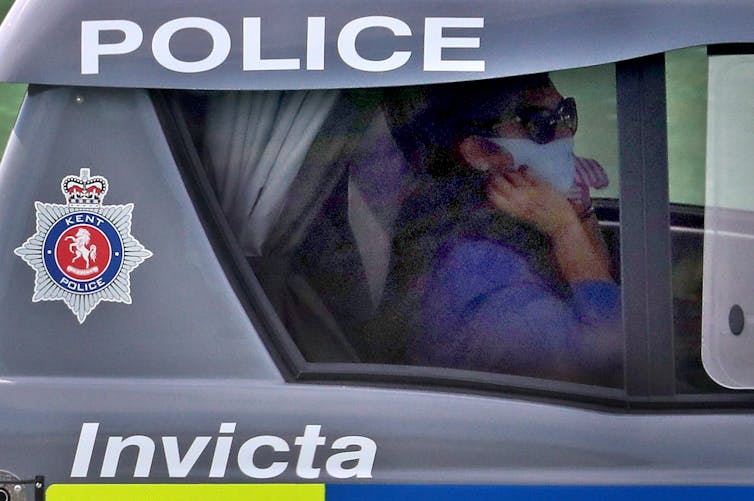 …